Hood-Whore Arrested After Her 2 Year Old Dies In A Fire While She Was Dancing At A Strip Club!! (Video)
by Tj Sotomayor
February 24, 2016
1 comment
Stripper Mom Of The Year!
Even though you were a strip fiend momma, ya always was a real queen momma! (In My 2 Pac Voice Of course)
The stories never end, they never change and honestly no one will ever care as long as we as men put these women on a pedestal for just being women.
A 20 year old mother has been charged for leaving her 2 year old daughter at home while she was out stripping.  The 2 year old baby girl ended up burning to death in a fire but thats not all…
So why were none of her friends available to keep the kid?  Why was the father of the kid not an option?  Why was the god mother or any of those thirsty niggaz on instagram not available?  How about why was she so willing to no pay for a baby sitter but to always look fresh on facebook and instagram?
These questions and more should be asked but you know that people are not going to look at this and think about what she felt was more important than the welfare of her kid!
What sucks is how the woman doesn't shed any tears and looks more irritated than sad as she was escorted out into the awaiting police car!  Did you also notice how the dad had no emotion at all?  This is probably proof that he had nothing to do with that child and never wanted it in the first place.
This reminds me of when Juveniles little girl was killed and he seemed to not care and how can you be mad at him because these men dont want these kids but they have no choice in the matter unlike the women who choose to be moms knowing they already live in the hood.
If you have to strip to take care of your baby then honestly you should not have a baby!
MOTHER ARRESTED AFTER BROOKLYN FIRE LEAVES 2-YEAR-OLD GIRL DEAD IN APARTMENT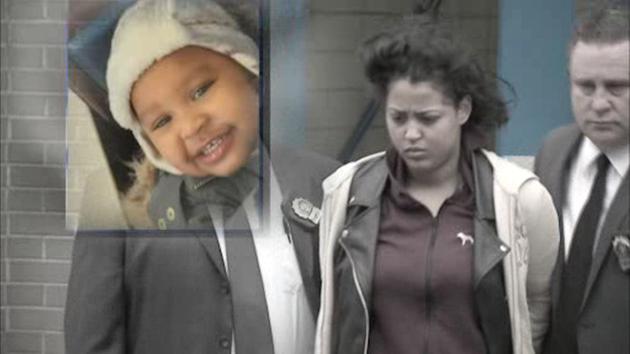 BEDFORD-STUYVESANT, Brooklyn (WABC) —
Police have arrested the mother of a 2-year-old girl who was found dead after a fire ripped through an apartment in Brooklyn.
Police said 20-year-old Leila Aquino was arrested Tuesday on charges of reckless endangerment and endangering the welfare of a child in connection with the death of Kalenah Muldrow.
She was arraigned and held on 10,000 bail.
The fire broke out shortly before 7 a.m. Tuesday at the home on Monroe Street in the Bedford-Stuyvesant neighborhood.
After firefighters brought the blaze under control, authorities said Aquino returned to the building at around 9:45 a.m. and said she couldn't find her 2-year-old daughter.
Emergency crews found the child unconscious and unresponsive underneath a bed on the second floor of the building.
The cause of the fire is still unknown. A portable space heater is preliminarily being looked at as the cause. The child is believed to have hid under the bed in a panic when the fire started and became trapped.
The blaze started on the top floor of the home at 755 Monroe St.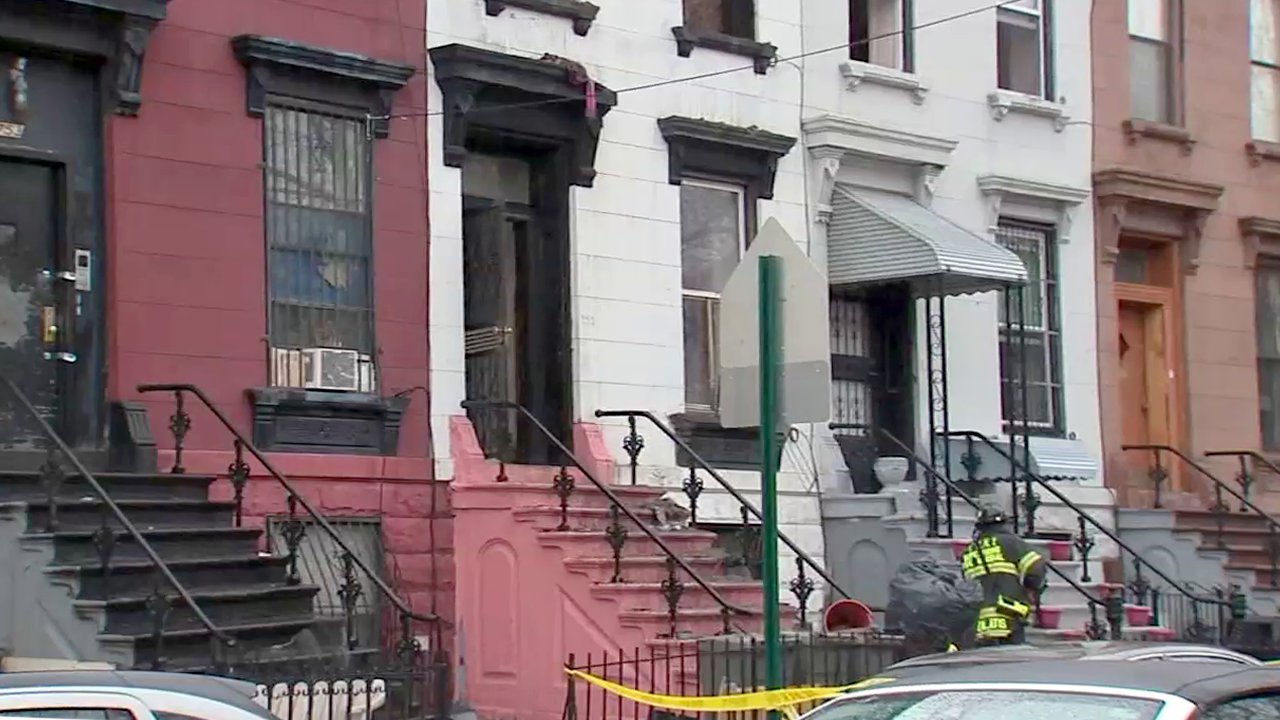 Sources tell Eyewitness News Aquino, who at first said she had a babysitter, had actually gone out to work as a stripper overnight, then returned to the fire scene hours after the blaze was extinguished to say her daughter was missing.
According to the NYPD, detectives said they believe Aquino had been working at a strip club from Monday night until Tuesday morning.
Originally she denied that, they said, claiming she was out with a friend having drinks. Detectives said she told them she left the girl with a sitter.
However, Kalenah had no sitter since February 2nd, after the babysitter said she was owed money.
There was also a case opened with the Administration for Children's Services only one week ago with the accusation that Aquino was leaving her daughter home alone.
Wednesday, ACS would only say they're investigating. Meanwhile Aquino, in her own words, described herself on Instagram, her bio saying "I sin but I'm no devil. I'm good, but I'm no angel."
The victim's father, Kason Muldrow, stood outside Tuesday in the rain in disbelief, as fire marshals and police tried to figure out what happened.
"I'm just here just like a dream, it's like a nightmare, like a nightmare to me," he said.
The toddler's father said when he asked Aquino who, if anyone, was watching the girl, she said there was a babysitter.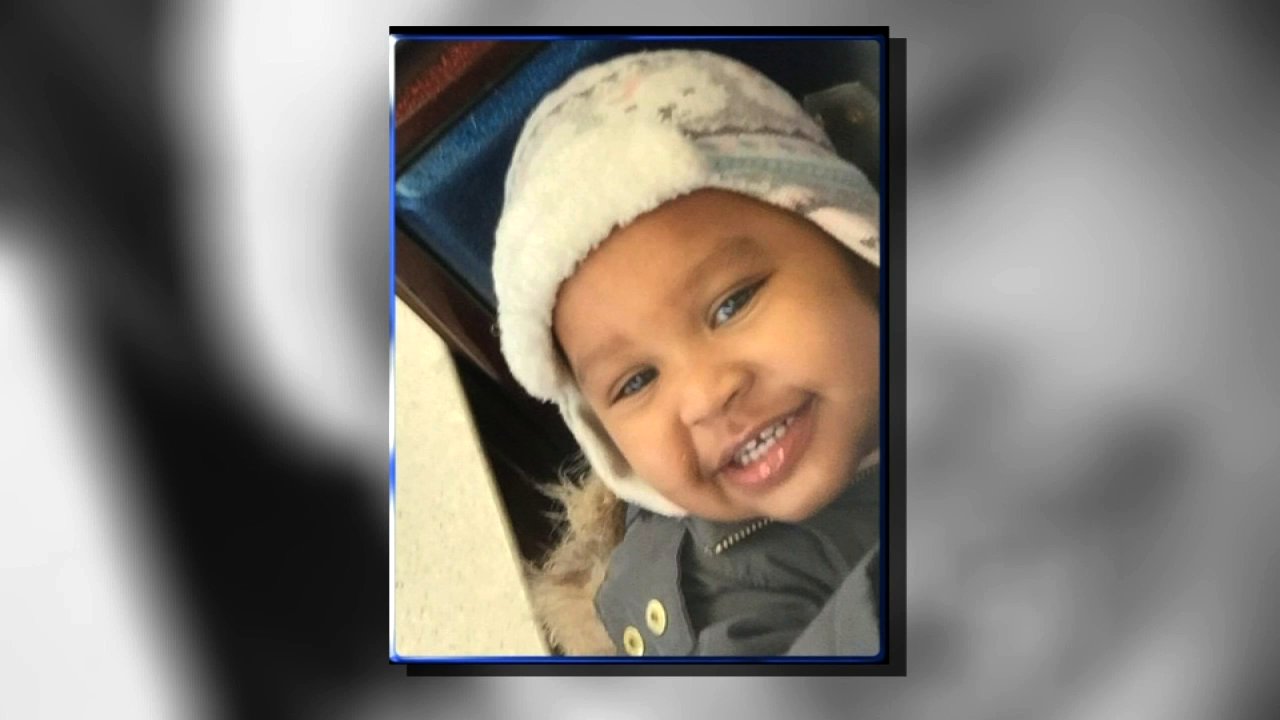 "That's what she said … but who is to say there was really a sitter?" Muldrow said. "I'm not 100 percent convinced she ever had a sitter."
He doesn't live in the home.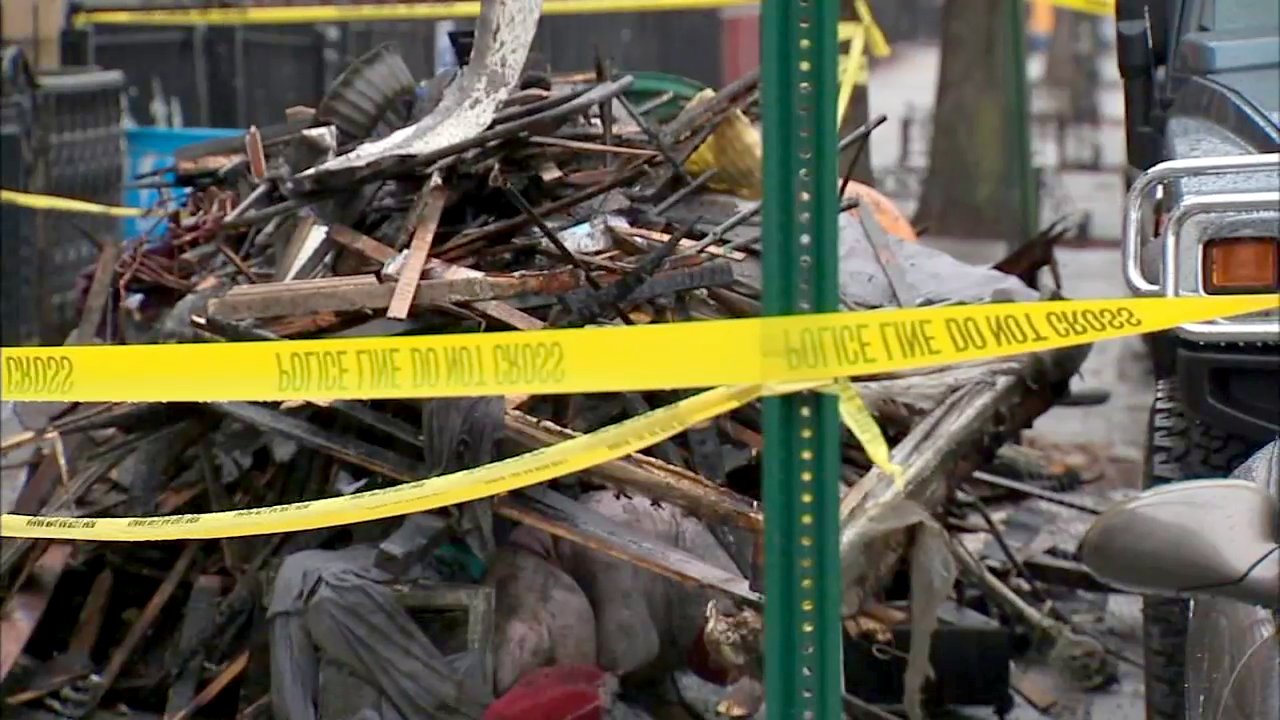 "Nobody burn but her, think about it. How would you leave someone in the house like that alone?" said the victim's great-grandmother, Jean Archibald.