BT-800 UgmoGranny Edition Starves & Strangles Her 8 Year Old Granddaughter To Death! (Video)
by Tj Sotomayor
August 1, 2017
0 comments
The Brutal Torture & Murder Of A Young Angel!
Grandmother Sentenced to Life for Murdering 8-Year-Old Granddaughter Who Kept Diary of Her Abuse
A Chicago grandmother has been sentenced to life in prison for the the 2013 strangling and beating death of her 8-year-old granddaughter, Gizzell Ford, PEOPLE confirms.
The case sparked intense attention after prosecutors released Gizzell's rainbow-colored diary, in which the third-grader — nicknamed "Gizzy" — explicitly described some of the abuse she suffered at the hand of her grandma, Helen Ford.
She detailed beatings, being chained to a bed and being forced to squat in one position for hours.
"I hope that I don't mess up today because I really want to be able to just sit down, watch T.V., talk and play with everybody," Gizzell wrote in one entry. "I am going to be great all day."
Later, she added a postscript. "Not true," she wrote. "I failed."
On July 11, 2013, she wrote her last entry: "I hate this life because now I'm in super big trouble."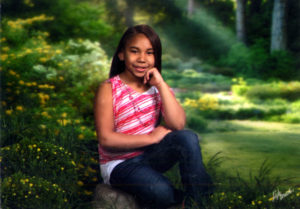 When Gizzell's emaciated body was found the next day in the family's trash-strewn apartment in Chicago, it was covered with bruises, lacerations and scrapes, according to authorities.
The prosecution also showed the judge several cellphone videos in which the girl was tormented, her screams muffled by a sock in her mouth.
Prosecutors argued that the girl's father, Andre Ford, directed the abuse while Helen, his mother, carried it out. Andre died from a chronic illness before his trial began. Helen was convicted of first-degree murder in early March.
In court at the time, Judge Evelyn Clay did not even try to hide her outrage as she addressed the 55-year-old woman's crime.
"This murder was torture," Clay said. "That child suffered a slow and agonizing death. That little body looked like it had been pulverized from head to toe. Her treatment of this child was evil."
During her sentencing on Wednesday, Helen described her daily routine and began blaming the girl for her own injuries, saying that she "got to the point that she was throwing herself around."
The judge cut her off.
"Miss Ford, enough." Clay said. "Enough!"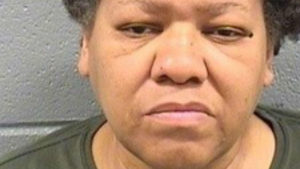 Helen's family members also asked for leniency, saying that she was an overwhelmed maternal figure who was unable to say no to her son.
But a visibly angry Judge Clay was not swayed by their pleas.
"Helen Ford did know how to say 'no,' " she said from the bench. "She knew how to say 'no' to Gizzell — no water, no food, no sleep, no praise. She did not say 'yes' to the basic requirements of human care."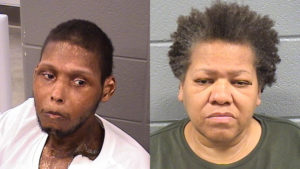 The dude in the photo above is the father, now the question is, what type of piece of crap woman would allow this man to get them pregnant