Rapper Actor Chris ' Ludacris ' Bridges Wins Sole Custody Of His Kid From Light Bright BT-1000 Tamika Fuller (Video)
by Tj Sotomayor
January 29, 2015
11 comments
Its A New Day B*tches!!!
Ludacris just got some very good news and I for one am over the moon about it!  #AFatherlessAmerica baby!!!
The rapper-actor – whose legal name is Chris Bridges – had been engaged in a court battle with Tamika Fuller regarding their 13-month-old daughter, Cai. On Monday, a judge granted Bridges full custody.
The sad part about this is how this seems like it could have all been avoided had she just respected his wishes at the beginning to not be a father!
"After review of all the evidence, the testimony of the witnesses, the report of the guardian ad litem, and the claims made throughout this entire case, I am gratified that the judge found me to be the most fit and proper parent to have primary physical custody of our beautiful daughter," Bridges, 37, said in an exclusive statement to PEOPLE.
During the ongoing litigation, Fuller asked for an increase in Bridges' child support payments and made claims about Bridges initially being against the pregnancy. Bridges fought back, saying Fuller's comments were damaging his reputation and underlining the reasons why he would provide a better environment for Cai.
Over the holidays, the Furious 7 star married his longtime love Eudoxie Mbouguiyengue. The two got engaged and married on the same day. Bridges is also father to daughter Karma, 13, from a previous relationship.
Below is the testimony by Ms Fuller saying how Luda Didn't want the baby and cried when he found out she was pregnant begging her to have an abortion!
 What Really Sucks To Me Is…
What type of woman would have a mans kid that is begging and pleading with you not to have his kid?
What needs to happen men is that if women make money this big of a damn issue in raising a kid then what need to happen is that the person with the most money should have the kid.
Interestingly enough, on Ms Fullers Instagram page, you will see how the black terminatrix beasties responded when they heard the news about Luda getting sole custody and it was not pretty at all.  Click here to look…
Lets all celebrate because now we can now add
Christopher "Ludacris" Bridges
 Or Ludacris to the growing list of celebrity men who aren't going to be strong armed by their baby mommas.  If we can keep this momentumn up then maybe we will see that long gone are the days when men can just jack a dude for his money just because she got pregnant.What the hell is wrong with the idea of black women just getting pregnant by any random dude and then carrying that child to term?Why the hell are so many black women running around using no form of birthcontrol knowing they they are giving birth to kids they cant take care of alone?  I mean seriously they have the right to terminate a pregnancy and this woman was old enough to know better but since the kid is here and the money is the most important then by golly the judge made the right decision.  Why give the money to the broke b*tch who tried to trap a man when you can give it to the man with money that the broke b*tch is trying to trap?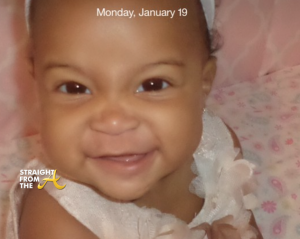 Ludacris  actually only sought custody of his now 1 year old daughter, Cai Bridges after Fuller sought a substantial increase in support payments.  So what does that tell you?As a matter of fact, if her kid was what she cared for most, she should go into court right now and say OK let me have my daughter back and I dont want a dime from him since he said he didnt want the baby in the first place.
But of course she wont because she didnt want the baby either, she just wanted the money that came along with it!  This woman was living like a dirt bag before getting knocked up and for some reason she wanted to force this dude to give her more money than she was already getting?  SAD!
Her hard a$$ face claimed that Luda bribed her and cried so now guess whos turn it is to try!  Karma is not only the name of Ludas 1 kid its also the name for what you are getting right now for trying to rob this man of money he worked hard for!  ITS A NEW DAY B*TCHES!!!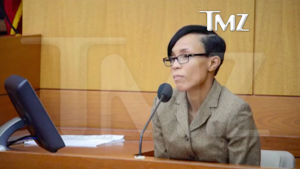 Are you surprised Luda finally won his child support battle?  How do you feel about men getting custody of their kids!