JackAzz Teen & Father Of 2 Kills Himself Trying To Take A Selfie With A Gun! Niggaz..Its What They Do! (Video)
by Tj Sotomayor
September 2, 2015
4 comments
This White On White Crime Is Out Of Hand!
When You're a dumbass, you shoot yourself while taking a selfie, its what you do and when you're looking to save money on your car insurance you switch to Geico, Its what you do…lol!
Question, how many non black 19 year olds with 2 kids that are trying to start community college who are online letting the world know they are thugs and killers?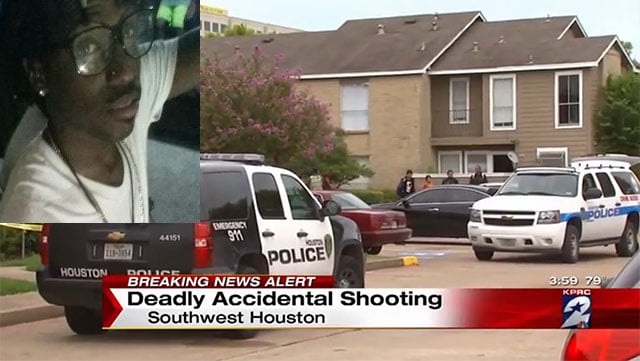 A 19-year-old man in Houston, Texas, died yesterday after accidentally shooting himself with a gun while posing with it in a selfie.

Local news station KPRC reports that Deleon Alonso Smith was snapping photos of himself holding the gun at 1:30pm when the gun discharged, striking him in the throat and killing him.
According to USAToday, Smith was trying to take a picture for Instagram showing himself holding the gun up to his head.  Smith reportedly has two young children and was about to start college on Wednesday. Family members say Smith found the gun earlier in the day, and authorities are currently looking into where it was found.